Welcome to Torbay Dog Walks
Torbay is known as The English Riviera and is a fantastic place to visit — especially if your four-legged friend is coming with you.
It's situated on the south coast of Devon and is made up of several small towns and villages. The three main towns are Torquay, Paignton and Brixham and between them they host many great walks and places for your dog to run its socks off.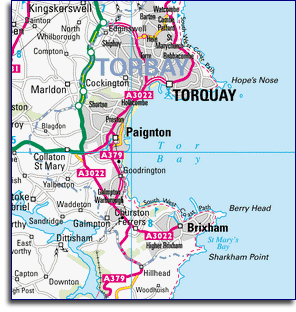 Most of the places are open to both you and your dog all year round but a couple of the beaches have some restrictions on when Fido can come with you.
The pages of this website will try and give you a good idea of the best places to go, what parking is available, what facilities are located nearby etc. so read on for the lowdown on the best Torbay Dog Walks.
You can select the town that you're interested in using the main navigation bar at the top of the page. Once you click that you'll be taken to a page with a list of the best places to visit (in that town) at the left hand side of the page – just click each walk and the info will appear in the main page area.
P.S. If anybody knows of any nice local places where dogs are welcome then please let me know via the contact page.